In order to strengthen our team at Vion IM&T GmbH in Hannover, München, we are currently looking for an
Junior/ Medior Project Manager (m/f/d)

Hannover, München
permanent
Full-time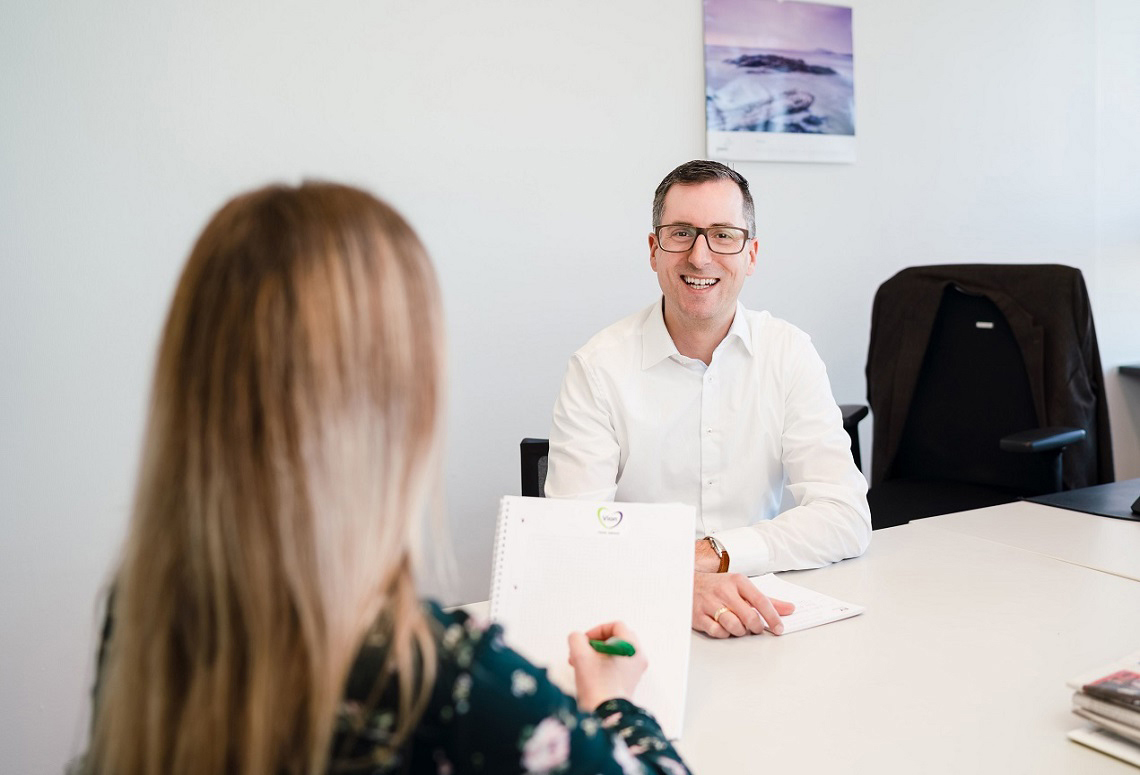 Who we are
Vion is an international producer of meat, meat products and plant based alternatives with production locations in the Netherlands and Germany. Vion has sales support offices in thirteen countries worldwide. Our four Business Units Pork, Beef, Food Service and Retail, provide fresh pork, beef, meat products, plant based alternatives and by-products for retail, foodservice and the meat processing industry.
We supply customers in our home markets of the Netherlands and Germany, as well as in other countries all over the world. Our headquarters are located in Boxtel, the Netherlands.
The Role
As an IT project manager, you are responsible for IT solutions and services. This requires leading project teams consisting of IT and business colleagues.
As a junior or medior project manager, you will be deployed on projects that match your knowledge and experience. You will work on challenging large complex projects or small complex projects. This can be as a generalist or towards your own specialism. In Vion you have room to grow in the direction you want.
The profile
The three most important characteristics of successful project managers at Vion: self-starter; assertive; business driven.
Vion is a dynamic environment, which means that we're not as structured as we'd like to be, and not all relevant information is readily available. We are looking for people who aren't intimidated by this, but rather: are happy to find their way in spite of that. Assertiveness helps in this: you approach people in an open-minded way, even people you don't know or who don't know you yet; you stand up to your business owner, even if they have little affinity with IT. And finally, in everything you do for your projects, you keep the customer in mind. Delivering the IT products alone is not enough, you also ensure that the users can work with them, and you also deliver within the preconditions that you and your business owner have agreed upon. You are aware that for your stakeholders, the project end is just the beginning.

In order to be successful in this challenging position, you must have completed an HBO education or higher. Preferably in an industrial, business, technical or IT direction. You have a maximum of 5 years work experience in a similar position. Certified in Prince2 Practitioner, IPMA-C, PMP certification or similar would be a plus.

Experience in or affinity with working in an (agrifood) production company with multiple production locations, and the dynamics that this entails, would be a pre.

You will be working in an international and dynamic environment, so English and Dutch are no problem for you and preferably you have good knowledge of German (or the other way around). Your base is either The Netherlands or Germany, but depending on the project you may also occasionally work in Germany or The Netherlands, respectively.

Interested?
For more information, please contact Alex Eekel (alex.eekel@vionfood.com)
What can you expect from us?
Varied range of tasks
interesting challenges are waiting for you!
Training and Continuing Education
good opportunities for professional development in personal and professional terms in an international corporate environment
Flexible Working Hours
we offer a large range of different working time models
Home Office
We can guarantee mobile working for you
Compensation
performance-based and fair remuneration
Interested?
We look forward to receiving your application including salary expectations and the earliest possible starting date, preferably online.
Your contact person: Maartje Faassen
Tel: +31 625686739