In order to strengthen our team at Vion Crailsheim GmbH in Crailsheim, we are currently looking for an
Personalbetreuung / Betreuer unserer slowakischen Mitarbeiter (m/f/d)

Crailsheim
permanent
Full-time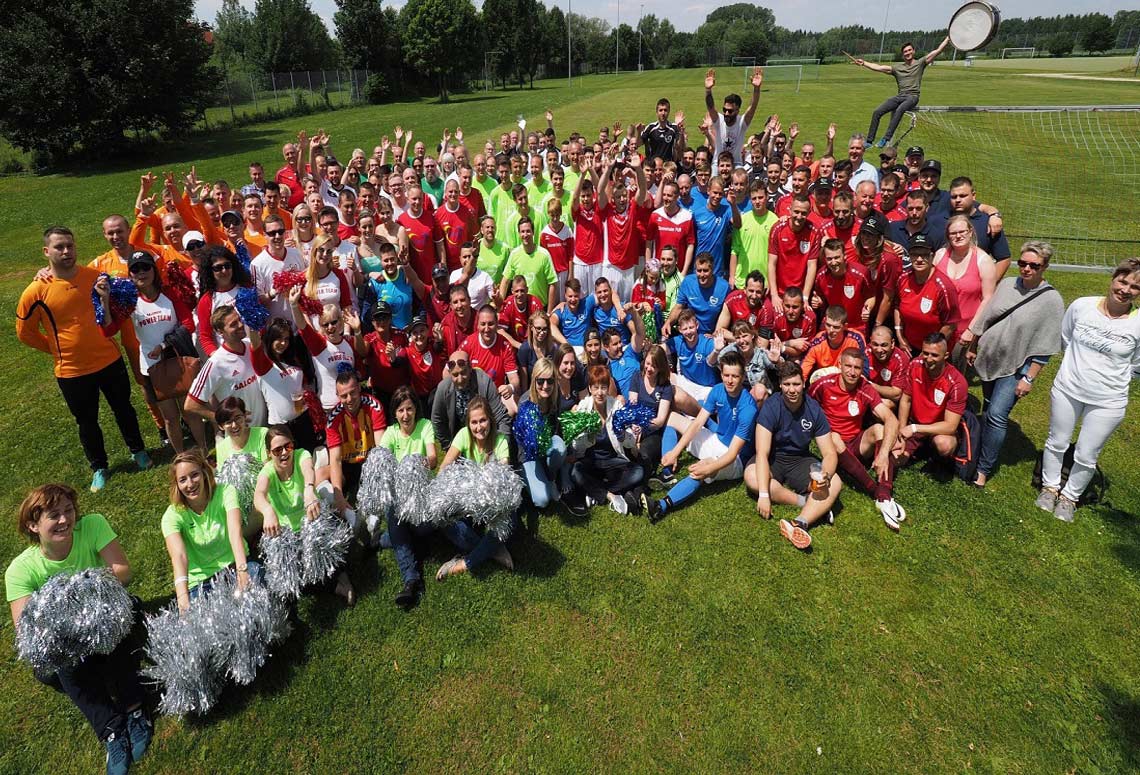 Who we are
Vion is an international producer of meat, meat products and plant based alternatives with production locations in the Netherlands and Germany. Vion has sales support offices in thirteen countries worldwide. Our four Business Units Pork, Beef, Food Service and Retail, provide fresh pork, beef, meat products, plant based alternatives and by-products for retail, foodservice and the meat processing industry.
We supply customers in our home markets of the Netherlands and Germany, as well as in other countries all over the world. Our headquarters are located in Boxtel, the Netherlands.
The Role
In dieser abwechslungsreichen Position sind Sie in der Produktion, Verwaltung und auch mal außerhalb des Unternehmens anzutreffen
Mit Ihren slowakischen Sprachkenntnissen bilden Sie eine wichtige Schnittstelle in unserem Unternehmen zu den Mitarbeitern
Sie überbrücken Sprachbarrieren und übersetzen deren Anliegen
Als Mitarbeiterbetreuuer koordinieren Sie das Onboarding der neuen Kollegen und unterstützen bei behördlichen und administrativen Angelegenheiten
Gemeinsam mit der Fachabteilung führen die Sicherheits- und Hyghieneunterweisungen durch und halten somit die unternehmerischen Richtlinien ein
Ihr Ziel ist es durch eine enge Kommunikation die Integration im Unternehmen und in Deutschland sicher zu stellen
The profile
Sie sprechen fließend Slowakisch und Deutsch, weitere osteuropäische Fremdsprachen sind von Vorteil
Erfahrungn in der Betreuung und Unterstützung von Mitarbeitern aus dem Ausland sind von Vorteil
Als Organisationstalent fühlen Sie sich mit wechselnden Aufgaben sehr wohl
Sie lieben eigensändiges und eigenverantwortliches Arbeiten und sind zu jederzeit zuverlässig
Es fällt Ihnen leicht auf neue Menschen zu zu gehen und mit Ihnen auf Augenhöhe zu kommunizieren
What can you expect from us?
Training and Continuing Education
good opportunities for professional development in personal and professional terms in an international corporate environment
Retirement Pension Plan
an employer-financed pension model for a secure future
Health Promotion
a wide range of corporate health management
Cafeteria
Whether breakfast or lunch: Fresh and healthy meals are provided
Employee Discount
Great monthly discounts for leisure, clothing, technology and much more
Parking Lot
We have sufficient parking space
Interested?
We look forward to receiving your application including salary expectations and the earliest possible starting date, preferably online.
Your contact person: Anke Schreiber
Tel: +49 7951 303-62016