In order to strengthen our team at Vion Beef B.V. in Buchloe, we are currently looking for an
Verantwortlicher Mitarbeiterbetreuung (m/f/d)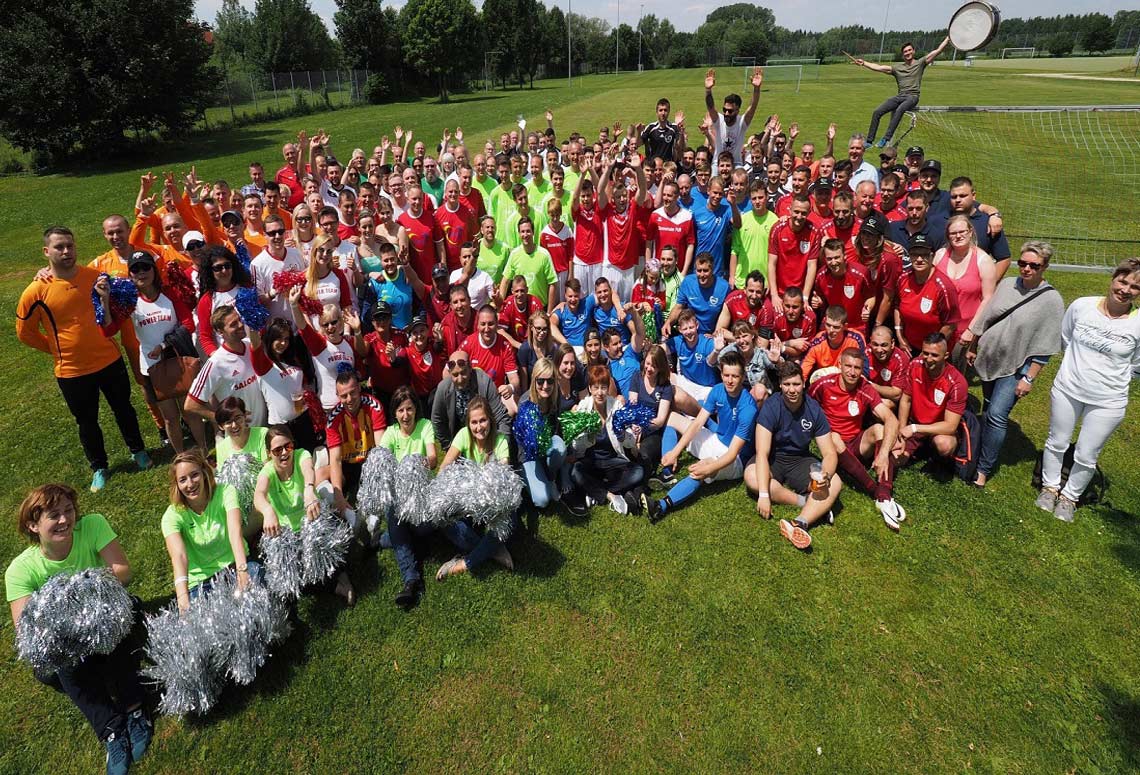 Who we are
Vion is an international producer of meat, meat products and plant based alternatives with production locations in the Netherlands and Germany. Vion has sales support offices in thirteen countries worldwide. Our four Business Units Pork, Beef, Food Service and Retail, provide fresh pork, beef, meat products, plant based alternatives and by-products for retail, foodservice and the meat processing industry.
We supply customers in our home markets of the Netherlands and Germany, as well as in other countries all over the world. Our headquarters are located in Boxtel, the Netherlands.
The Role
Sie kümmern sich um unsere neuen Mitarbeiter verschiedener Nationalitäten und unterstützen und begleiten sie also Mentor und Mediator

Sie organisieren für unsere neuen Mitarbeiter Unterkünfte, die Anmeldung des Wohnortes, die Anmeldung der Steuer-ID und richten für sie ein Bankkonto ein

Sie organisieren Transportmöglichkeiten der neuen Mitarbeiter zum Einkaufen und zur Arbeitsstätte

Sie koordinieren Belehrungen/Schulungen mit den Fachbereichen bzw. führen diese nach entprechenden Vorgaben durch

Sie nehmen die neuen Mitarbeiter in Empfang und weisen sie in betriebliche Abläufe und Regelungen ein

Sie überbrücken Sprachbarrieren und übersetzen Anliegen unserer Mitarbeiter

Sie unterstützen die Abteilungsleiter und Wohnungleitung organisatorisch
The profile
Sie haben bestenfalls bereits Erfahrung in der Betreuung und Unterstützung von Mitarbeitern aus dem Ausland

Sie organisieren gerne und schätzen die vertrauensvolle Arbeit mit anderen Menschen

Sie arbeiten sehr lösungsorientiert und auf Sie ist Verlass

Durch Ihre aufgeschlossene Persönlichkeit fällt es Ihnen leicht auf Menschen zuzugehen

Sie sprechen fließend Rumänisch/Polnisch und Deutsch, weitere osteuropäische Fremdsprachen sind von Vorteil

Sie können sich gut durchsetzen
What can you expect from us?
Varied range of tasks
interesting challenges are waiting for you!
Training and Continuing Education
good opportunities for professional development in personal and professional terms in an international corporate environment
Health Promotion
a wide range of corporate health management
Cafeteria
Whether breakfast or lunch: Fresh and healthy meals are provided
Employee Shareholding
Capital-forming benefits, annual special remuneration or similar holdings
Employee Events
Company parties, soccer tournaments and much more
Employee Discount
Great monthly discounts for leisure, clothing, technology and much more
Parking Lot
We have sufficient parking space
Interested?
We look forward to receiving your application including salary expectations and the earliest possible starting date, preferably online.
Your contact person: Ramona Beck
Tel: 08241 503 370