In order to strengthen our team at Vion Beef B.V. in Buchloe, Germany, we are currently looking for an
Senior Communications Manager Germany (m/f/d)

Buchloe, Germany
permanent
Full-time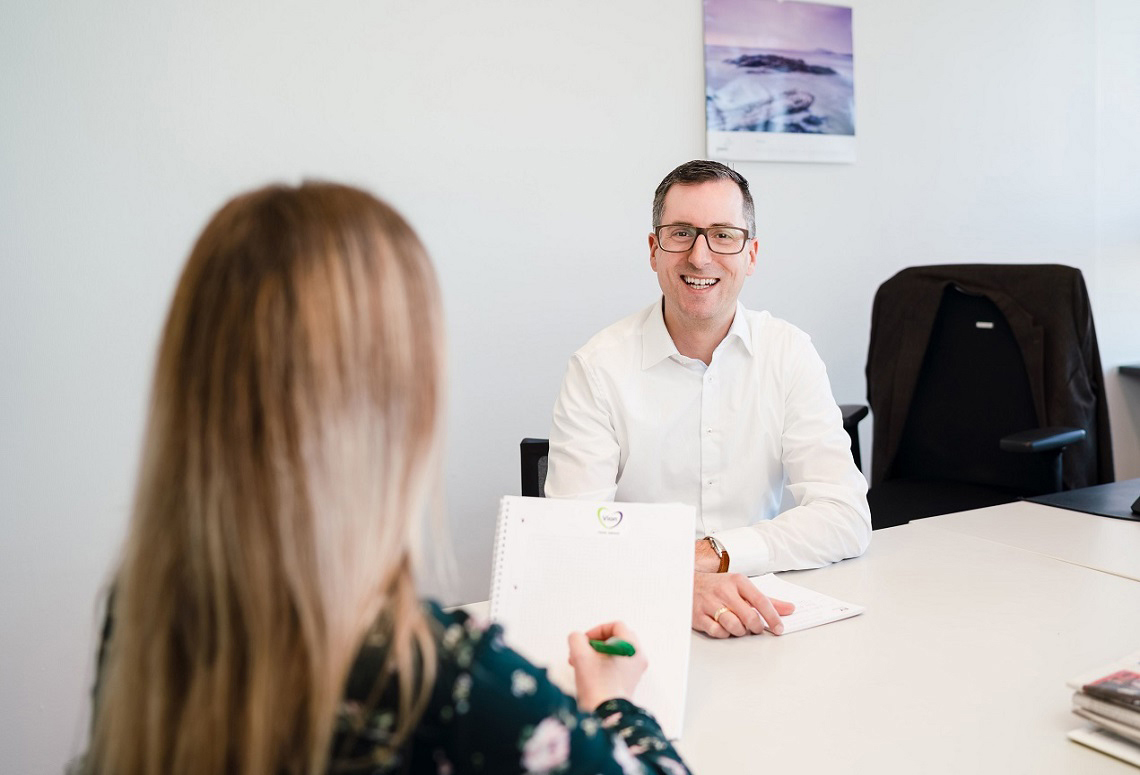 Who we are
Vion is an international producer of meat, meat products and plant based alternatives with production locations in the Netherlands and Germany. Vion has sales support offices in thirteen countries worldwide. Our four Business Units Pork, Beef, Food Service and Retail, provide fresh pork, beef, meat products, plant based alternatives and by-products for retail, foodservice and the meat processing industry.
We supply customers in our home markets of the Netherlands and Germany, as well as in other countries all over the world. Our headquarters are located in Boxtel, the Netherlands.
The Role
Rund 6.000 Mitarbeiter produzieren und vertreiben in Deutschland Lebensmittel mit starkem Fokus auf nachhaltige und gesunde Quellen. Ihr Arbeitsplatz kann irgendwo in der Nähe eines der rund 20 Produktionsstandorte in Deutschland sein, vorzugsweise in Bayern oder NRW. Von dort aus betreuen Sie in dieser Position die Kommunikation zu allen übergeordneten und lokalen Themen. Sie berichten in einer Matrix sowohl an die Leitung der globalen Kommunikation als auch die Geschäftsführer der Business Units.
Entwicklung und Umsetzung von Kommunikationsstrategien und -plänen zur Unternehmenspositionierung und Reputationsförderung im deutschen Markt
Storytelling
Auf- und Ausbau valider Beziehungen zu Interessensgruppen (Medien, NGOs, Politik, Gewerkschaften, etc.)
Presse- und Medienarbeit in der Rolle als Unternehmenssprecher
Weiterentwicklung der internen Kommunikation
Führung eines Mitarbeitenden und Steuerung externer Dienstleister
Enge Zusammenarbeit mit unterschiedlichen Geschäfts- und Funktions-bereichen
Mitglied im erweiterten Management-Team

The profile
Langjährige Berufserfahrung in der Unternehmens- und Krisenkommunikation – bevorzugt im Ernährungsbereich oder vergleichbaren
Erfahren in der Zusammenarbeit mit Medien und kritischen Stakeholder-Gruppen
Sicher in der Formulierung zielgruppenspezifischer Texte
Fließende Englisch-Kenntnisse
Reisebereitschaft innerhalb Deutschlands und angrenzender Staaten
Ausgeprägte analytische und konzeptionelle Fähigkeiten bei starker Hands-On Mentalität
Pro-aktive Arbeitsweise
Souveräne, empathische und bodenständige Persönlichkeit mit hoher sozialer Kompetenz

What can you expect from us?
Varied range of tasks
interesting challenges are waiting for you!
Training and Continuing Education
good opportunities for professional development in personal and professional terms in an international corporate environment
Retirement Pension Plan
an employer-financed pension model for a secure future
Health Promotion
a wide range of corporate health management
Flexible Working Hours
we offer a large range of different working time models
Home Office
We can guarantee mobile working for you
Cafeteria
Whether breakfast or lunch: Fresh and healthy meals are provided
Employee Shareholding
Capital-forming benefits, annual special remuneration or similar holdings
Employee Events
Company parties, soccer tournaments and much more
Employee Discount
Great monthly discounts for leisure, clothing, technology and much more
Parking Lot
We have sufficient parking space
Compensation
performance-based and fair remuneration
Interested?
We look forward to receiving your application including salary expectations and the earliest possible starting date, preferably online.
Your contact person: Andrea Klein
Tel: +498241 503484