In order to strengthen our team at Vion Perleberg GmbH in Perleberg, we are currently looking for an
VOS Manager/ Lean Manager (m/f/d)

Perleberg
determined period
Full-time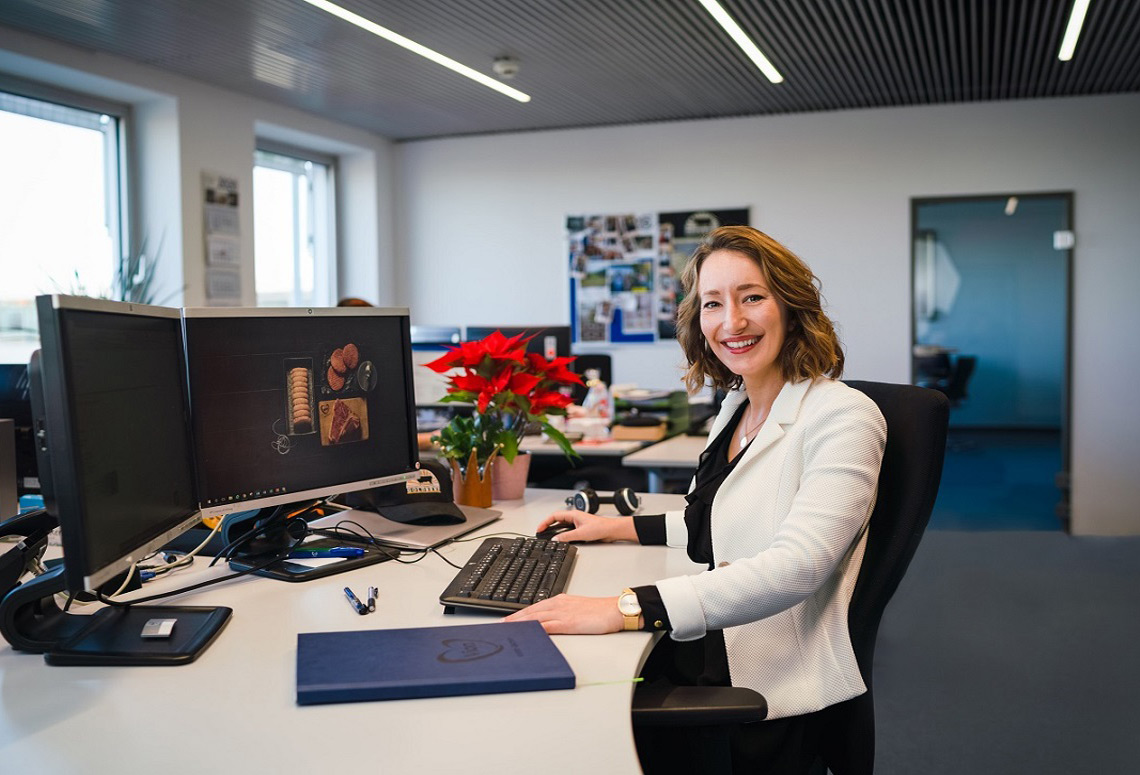 Who we are
Vion is an international producer of meat, meat products and plant based alternatives with production locations in the Netherlands and Germany. Vion has sales support offices in thirteen countries worldwide. Our four Business Units Pork, Beef, Food Service and Retail, provide fresh pork, beef, meat products, plant based alternatives and by-products for retail, foodservice and the meat processing industry.
We supply customers in our home markets of the Netherlands and Germany, as well as in other countries all over the world. Our headquarters are located in Boxtel, the Netherlands.
The Role
In dieser Position sind Sie am Standort verantwortlich für den Aufbau, der Aufrechterhaltung und Optimierung des Vion Operating System (Lean Management). Sie sind Initiator, wenn es darum geht, Produktionsprozesse, Logistik-/Warenflussprozesse oder Logistik- und Warenflussprozesse und damit verbundene Verbesserungsprojekte zu optimieren. Sie haben die Möglichkeit in einem erfahrenen Führungsteam mitzuarbeiten.
Im Detail bedeutet das:
• Aufbauen, verwalten und optimieren des Vion Operating System (Lean Management)
• Coachen von Führungskräften und Mitarbeitern bei der Umsetzung von VOS und Verbesserungsprojekten
• Sie unterstützen die Entwicklung neuer Tools innerhalb des Vion Betriebssystems (Value Stream Mapping, TPM etc.)
• Kontinuierliche Verbesserung, Optimierung der Abläufe und Sicherung der Prozesse
The profile
Wir suchen einen motivierten Mitarbeiter (m/w/d), dem es Freude macht, laufende Prozesse zu betreuen und zu überwachen, als Ansprechpartner zu fungieren und bei der Umsetzung neuer Projekte federführend mitzuwirken. Sie schaffen es, fachliche Qualifikation mit den aktuellen Themen verknüpfen, um so zu einem kompetenten Ansprechpartner im Vion Operating System zu werden. Gleichzeitig sollten Sie kommunikativ, gewissenhaft und teamfähig sein.
• Studium im Bereich Lebensmitteltechnologie, Agrar Management oder vergleichbare Ausbildung
• Berufserfahrung im Bereich Lean Management/Qualitätsmanagement wäre von Vorteil
• Affinität zur Nahrungsmittelproduktion
• Selbständige, konzentrierte Arbeitsweise
• Gute Kommunikationsfähigkeit mit allen Ebenen der Produktion
What can you expect from us?
Training and Continuing Education
good opportunities for professional development in personal and professional terms in an international corporate environment
Varied range of tasks
interesting challenges are waiting for you!
Cafeteria
Whether breakfast or lunch: Fresh and healthy meals are provided
Employee Discount
Great monthly discounts for leisure, clothing, technology and much more
Parking Lot
We have sufficient parking space
Interested?
We look forward to receiving your application including salary expectations and the earliest possible starting date, preferably online.
Your contact person: Kathleen Riemann
Tel: 03876/ 714- 206
Interesse geweckt?
Wir freuen uns auf Ihre Bewerbungsunterlagen inkl. Gehaltsvorstellung und frühestem Eintrittstermin bevorzugt online
E-Mail: kathleen.riemann@vionfood.com